Get Ready For Amber Hayes' Video Premiere!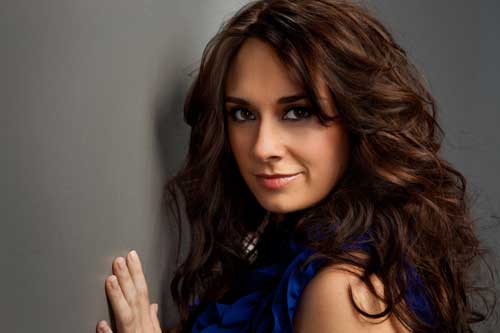 Yallwire is excited to premiere country newcomer Amber Hayes' video for her new single "Wait" on Friday, May 13!
A born entertainer, Amber was singing, performing, even hosting her own 30-minute country music show, "Amber & Friends" at state fairs, private parties and corporate events by the time she was eight. She has maintained that momentum throughout the years and has made a name for herself in Nashville with her role as Kathy Twitty in the critically acclaimed Conway Twitty musical, "It's Only Make Believe."
After signing with independent record label FUNL Music in 2010, Hayes released her debut EP, "C'mon," in September, which went Top 40 on the Music Row chart. The country cutie released her follow-up single, "Wait," in February, and she is excited to share her new music video!
"Wait' is a song that was written about bumping into someone at the grocery store or coffee shop," Amber explains. "You kind of have this moment with a stranger in a public place, and then you find yourself wondering if it was meant to be something more than just a random meeting. It's about that moment of indecision where you either take a chance or you wait and pass it up."
To get ready for the premiere, check out these behind-the-scene photos of Amber during the shoot for her new video, "Wait." Be sure to check out the video on Friday!